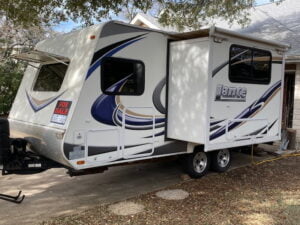 Sell My RV Amarillo
Call Harry or Abel at 844-960-0785 for more more information!
We'll buy your used travel trailer, camper, fifth wheel, motorhome, bumper pull, Class A B C, or RV for cash, Top Dollar!
Free RV Appraisal
Call Abel or Harry at 844-960-0785, tell us about your unit, and we'll give you a good offer!
We buy Used RVs in Amarillo
Yes, we buy the most useable RVS for top dollar of any local vendor.  We are Sell my RV Amarillo! 
We Buy Old Ugly Neglected RVs
If your RV has

been in storage,

We buy UGLY – Junk – Damaged – No Title – RVs @ RV Consignment Amarillo Texas. 844-960-0785.

needs roof or repair work,

or is dirty,
Your RV is still worth some good money to you!  Call Harry to Abel at 844-960-0785 for an appraisal of your "Sell my RV Amarillo".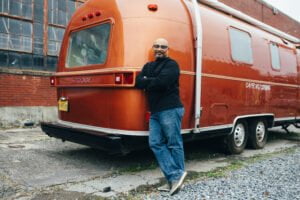 RV Consignment Amarillo
No fighting with consignment problems, RV dealers, or FSBO customers.
Small problems are OKAY!
No more fees, insurance, storage bills, or licensing problems.
Title problems? We can handle that problem for you.
Make a clean deal for that next travel trailer or RV that you want to buy.
At RV Consignment Amarillo, we give you top cash, or a cashier's check – your choice.
We come to you anywhere in Texas within a day or two!
Call us for a great chat about us buying your RV:
844-960-0785.  Sell My RV Amarillo.
Sell my RV for Cash is for you!
Sell My RV Abilene 
We come to you with a TOP dollar offer within hours!
Sell My RV Amarillo.
RV Parks near Amarillo
Click Here is find RV parks in the Amarillo area!
Frequently Asked Questions
Can I sell my RV in any condition?
Yes, we buy RVs in any condition, whether they are in excellent shape or need some repairs. We are interested in all types of RVs, regardless of their condition or age.
How long does the selling process take?
HOW about 1 to 3 days?  The selling process can vary depending on various factors, such as the demand for RVs in the market and the condition of your vehicle. However, we strive to make the process as quick and efficient as possible, ensuring that you get your cash offer in a timely manner.
Do I need to have all the paperwork ready?
Having the necessary paperwork ready can expedite the selling process. Common paperwork items: Title, loan documents, proof of insurance. However, if you're missing any documents, our team can guide you through the process and help you obtain the required paperwork.
What types of RVs do you buy?
We buy all types of RVs, including motorhomes, travel trailers, fifth wheels, and more. Whether you have a Class A, Class B, or Class C motorhome, or any other type of RV, we are interested in purchasing it.
The only types of RV that may not interest us are trailers older than 25 years and RVs that are heavily damaged or aged.
Can I still sell my RV if it has a lien?
Yes, we can still buy your RV even if it has a lien. However, we will need to work with the lienholder to ensure a smooth and legal transaction. Our team has experience in handling such situations and will guide you through the process.
What if I owe more on my RV than its value?
If you owe more on your RV than its current value, we can still help. Our team will work with you to find the best solution, whether it's paying off the remaining balance or exploring other options. Contact us today to discuss your specific situation.
Do you offer any warranties or guarantees?
As a buyer of used RVs, we do not offer warranties or guarantees. However, we ensure a fair and transparent transaction, and our team will provide you with all the necessary information about your RV's condition and history.
Contact Us
If you're ready to sell your RV or have any further questions, feel free to contact us:
Phone Number: 844-960-0875
Email: Contact@sellmyrvforcash.com
Address: San Antonio, Texas
Business Hours: :8:30 A.M. to 8:00 P.M., Monday through Saturday.