We buy used RVs any Age, any condition.
We beat dealer, consignment offers!
Call Harry or Abel at 844-960-0785 for a Free appraisal. 
Sell my RV for Cash Texas.
Sell My RV McAllen
We'll buy all RVs! Call "sell my RV McAllen" – 844 960 0785. 
Get top dollar – cash for nice, old, ugly, or problem RVs – within 24 to 48 hours.  We will consider all RVs!

We frequently beat bona fide dealer cash and consignment offers!
If you have considered:
RVs for sale in McAllen, Tx by owner,
Rio Grande RV for sale,
Camping World McAllen, or even
Craigslist McAllen RVs for sale by owner,  and
McAllen Tx Offerup

We Buy 3 to 25 year old RVs – Any Condition – 844-960-0785
We will beat any and all of these methods!
RV Consignment McAllen
Call 844 960 0785 – RV Consignment McAllen will work for YOU. You'll get a top-dollar cash offer within 24-48 hours! No selling hassles!

Everyday dealer RV consignment may work for you, but you need patience and more up front cash.  For more information about selling your RV for top Dollar, see this FSBO Guide: for Selling your RV for TOP Cash.
Call us at 844-960-0785, tell us about your RV, and we will give to you a TOP dollar offer.  We will come to you anywhere in TEXAS, with cash or bank check – your choice.  No more monthly fees, no repair bills.  RV For Sale McAllen is here to help!
We Buy Used RVs in McAllen
Motor Coaches, 5th wheels, bumper pull trailers, CLASS A B C,
1985 and newer, almost any condition. We come to you anywhere in Texas.
We'll buy your neglected, worn-out, beat up RV today.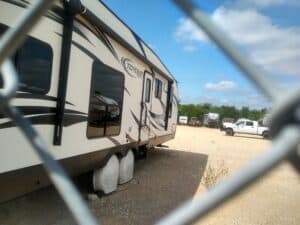 Damaged, leaky, outdated, worn out.
If it has tires, we'll buy it!
Respectfully, we will beat any bona fide offer …
Call 844-960-0785 Ask for Harry or Abel.
STOP!
Text a few photographs to us,
And we'll make you a top, cash offer on the spot!
No hassles, No pressure, No dreadful FSBO or the used RVs,  Consignment ordeals!
We come to you, anywhere in Texas
You'll get the cash in your hands, or a check – your choice, within 24 to 48 hours.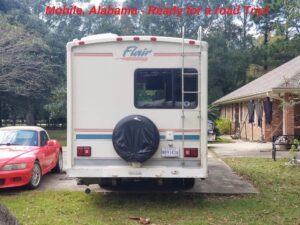 Small problems are no problem!  Lost title? No problem!
We beat the "Craigslist", the "RV consignment",
and the "For sale by owner" options.
No hassles!  Just taking an old RV off of your hands at a good price.
Sell My RV Edinburg
We would love to buy your RV today, in south Texas.
Motorhomes, 5th wheels, travel trailers, Campers, Class C, Class A, Class B, Coach, Motorized RV, Toy Hauler, plus.  Call 844-960-0785 for a friendly chat, and a great all-cash offer!  And crossing the state line is no problem for us at RV For Sale McAllen.
And if you want a list of top Campgrounds and RV Parks in McAllen, Click!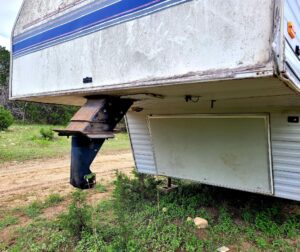 What are RV Living Expenses?
What is the downside of owning an RV?  As you already, owning an RV can be expensive.  Just like living in an apartment, you have a list of necessary overhead expenses:  Lot rental, electricity, insurance, monthly and annual maintenance expenses, repairing things that break, gas and oil while traveling, plus food, water, internet, and tires!
The upside to the RV expense situation is large:  No lawn or yard upkeep, no HOA dues, no cranky neighbors, the ability to move when you want to move, meet wonderful people, many outdoor activities, more outdoor cooking (and barbecue (Yum!)), a relaxed lifestyle, work from your vacation destination, easy to clean, more time to read, you probably won't accumulate as much "stuff", and you are living life on your own terms!
Here at Sell My RV McAllen, our goal is your success!