Sell My RV Midland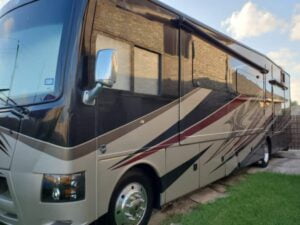 We will Buy your RV for Cash at Sell My RV Midland!

, or an appraisal of your RV!

 You can Email us at  Contact@sellmyrvforcash.com.
We come to you, at your convenience, with cash or check: your choice.
Fast, top-dollar offers.
At sell my RV for cash, we will pay you Top cash for your rig,
Any Conditions or problems we will see??  No Problem!
We take care of the problems, the paperwork, and the expenses!
We by Old Ugly Damaged RVs
Is it time to sell that 5th wheel that has not been used for a year or more?  Call 840-960-0785 – ask for Harry or Abel's BIG Offer!
Are you looking at trailer repairs that could cost you thousands of dollars?
Do you see minor body damage on your Class A RV?
Do you see water / roof leaks inside of your camper?
Is the interior of your bumper trailer dated or worn?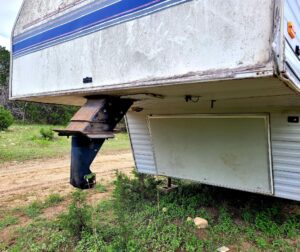 RV Consignment Midland
We pay you CASH for your rig today!
NO need to worry about additional consignment or storage fees.  You won't need to pay any future insurance or license premiums or renewal fees.  Once your rig is sold to us, the cash is yours, to spend as you so choose!
Call 840-960-0785 Harry or Abel for more information.
Family Vacations
If your family rv is too small, or it just didn't work out for you, we can take that burden off of your hands today!
Or if you want to buy a newer, larger (or smaller)  recreational vehicle, call us for a friendly appraisal of your rig! 840-960-0785.
Texas RV Vacation Parks that are worth your time!
RV Buyers Midland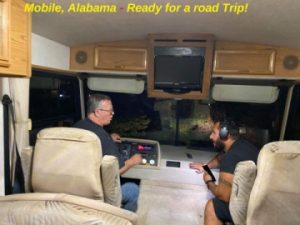 No, we are not a local RV dealer.
We are the BEST RV Buyer in Midland.
We are a well capitalized (we have money to buy your unit with cash) family operation.
We come to you anywhere in Texas or neighboring states.
We will buy most rigs in Good condition.
Small problems are Okay!
No Title – No Problem
"What if the title is missing, the tires are shot, and the roof is hail damaged?
And some glass is broken, and there is no air conditioning?"
We will happily buy your RV today for top dollar!
Call 840-960-0785 for more information.
RV Depreciation Midland
If you want to learn a bit more about the effect of RV Depreciation, Click Here.
Guide for Selling your RV for TOP Cash
Take care of the little problems.
Consider hiring experts to quickly diagnose and repair the complicated, expensive problems.
Investigate the reasons for the intermittent electrical / electronic / dash / leveling / audio – video problems.
Thoroughly clean your recreational vehicle: Floors, walls, carpet, upholstery, refrigerator, engine, exterior, undercarriage, etc.
Remove your personal belongings (the clutter) from the rv.  If you want to include any utensils, tools, linens, etc. with the sale, place these items in boxes.
Replace the worn out or broken batteries, water pumps, appliances, light bulbs, etc.
Sell My RV Midland is who we are!
Clean the storage areas (basement), and repaint it if necessary.

Call 840-960-0785 – ASK Harry or Abel – and give to them your SELL Price!

More tips that will further enhance your RV's resale value.

Interior of Fleetwood RV Coach. 39′, brown upholstery, tan carpet.

Get the engine, transmission, generator, brakes, leveling system and tires serviced, repaired, or replaced as needed.
Verify the doors and drawers throughout the RV are working properly.  Inside and out.
Bring out the service information, receipts, travel logs, etc.
If the roof or windows are leaking, seal the leaks properly and repair the areas that have been damaged.
Finally, don't try to hide, cover up, or ignore current or past problems.  To do so is a bad decision on so many levels.
Be honest and forthright about your pre sale repair, and clean up activities.
As you can see, preparing your rig for sale might be a multi day, several thousand dollar a job. This project will take time, energy, and resources of the part of the owners.   Sell My RV Midland.
NOW you may get more than top dollar!
Preparing a coach, trailer, camper, tent, fifth wheel, or Class C for sale, can be a emotionally, mentally, and physically challenging.
If you don't want to go through these steps, which is understandable, call us at 840-960-0785 today! We'll buy your rig and problems, as is!
Buy My RV Midland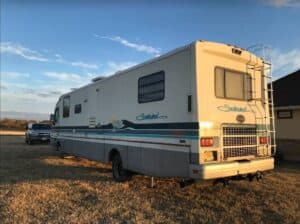 We beat any RV Consignment or dealer offer in Houston.
Call 840-960-0785 – ASK Harry or Abel – and give them your SELL Price!
What is RV Consignment
RV Consignment is the process of hiring a trained third party to handle the marketing, selling, and paperwork for the sale of your RV. This third party will earn a commission for their work, usually 10% to 30% of the sales price. Frequently, you will deliver your unit to the consignment person's location. While the unit is in their possession, the current owner is responsible for the ongoing insurance, taxes, maintenance, etc. of the RV.
Advantages of RV Consignment: You don't need to learn another skill. Also, no customers to handle, and no paperwork / title transfer / payment issues.  You are out of the sales loop.
Disadvantages: You do leave money on the table, plus your expenses continue.  You may be asked to drop the price.
Conclusion: the consignment process does work, 
Here is a short video about RV selling and Consignment.

Sell My RV For Cash – Click Here.
Frequently Asked Questions
How quickly can I sell my RV?
At Sell My RV Midland, we understand that time is of the essence. Our streamlined process allows you to sell your RV quickly, often within a few days of contacting us.
Do you buy all types of RVs?
Yes, we buy all types of RVs, including motorhomes, travel trailers, fifth wheels, and more. Whether your RV is in excellent condition or needs some repairs, we are interested in buying it.
What condition does my RV need to be in?
We buy RVs in various conditions, from like-new to those needing repairs. While the condition may affect the value, we are still interested in purchasing your RV regardless of its condition.

If your RV has some BIG problems you don't want to disclose, 
Shoot straight with Abel or Harry – Call them at 840-960-0785 – and haggle for a while!
Do I need to have the title in hand to sell my RV?
Yes, you need to have the title in hand to sell your RV. The title is a crucial document that proves ownership, and we require it to complete the sale.
Will you buy my RV if I still owe money on it?
Yes, we can still buy your RV even if you still owe money on it. However, the amount you owe will be deducted from the cash offer we provide. We can help you navigate the process and handle the necessary paperwork.
How do you determine the value of my RV?
Our experienced team considers various factors when determining the value of your RV, including its make, model, year, condition, mileage, features, and market demand. We strive to provide fair and competitive offers based on these factors.
Is there any cost or obligation to get a cash offer?
No, there is no cost or obligation to get a cash offer from Sell My RV Midland. We provide free, no-obligation cash offers, allowing you to explore your options without any pressure.
If you're ready to sell your RV or have any further questions, please don't hesitate to contact us. You can reach us by phone at 844-960-0875 or email us at contact@sellmyrvforcash.com. Alternatively, you can visit our office during business hours or schedule an appointment at a time that works best for you.